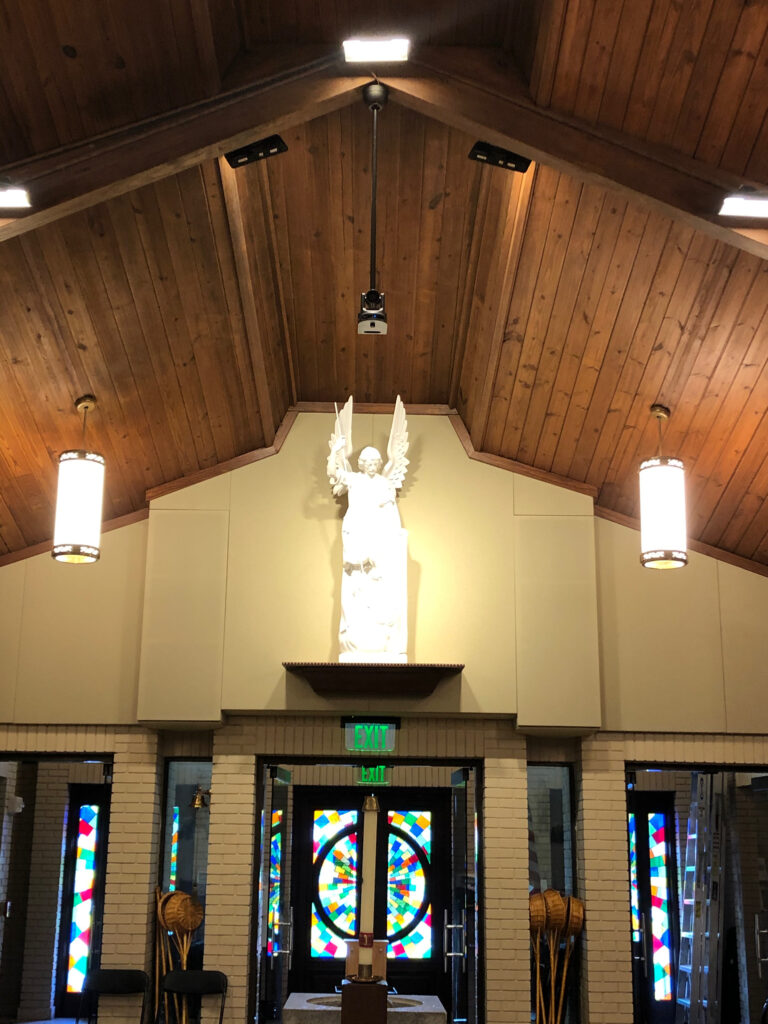 Campus Wide Network Foundation
MACIC was originally consulted particularly for a campus wide surveillance option.
Before a system could be considered it was first necessary to note the need to rebuild the campus wide network system; this would be the foundation for all future systems. The network system was rebuilt from the ground up. Firstly, the ISP modem was moved from a passively ventilated mechanical room to an actively air conditioned room within a new primary wall mount equipment rack. This network would become quite large extending to a highway outpost plus exterior corridors (for IP cameras), and 8 other separate buildings. The network successfully expands to the separate buildings by underground multimode fiber optics (10Gbps) and by wireless bridges (450Mbps). The arrangement is comprised of 15 wired – wireless access points and 15 network switches ranging between 48port (at main hubs) to 4 port at its endpoints. It is hosted within 8 separate professional rack mount systems and a few sub rack assemblies. The network system maintains great security and performance with 12 virtual private networks within itself.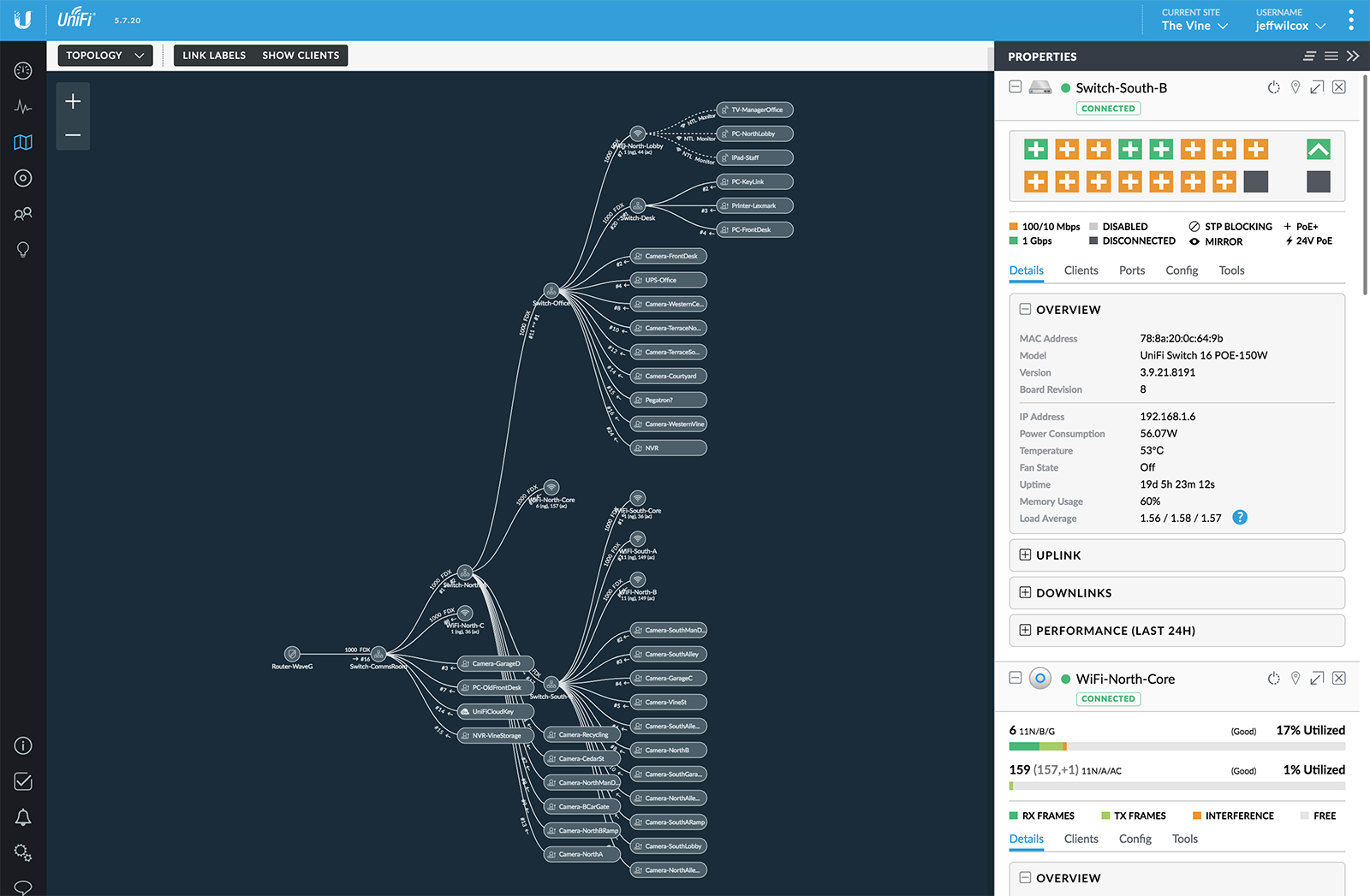 Office Rewire
The entire office had to be rewired which presented a challenge that was successfully overcome. It was originally constructed well prior to the normal installation of high network data capable UTP cables. In addition to this, the office's construction type and materials didn't allow for a clean and quick cable revisions (such as those buildings with drop ceilings). Furthermore, the first generation of network cables were not installed properly or in a neat organized fashion; the wires penetrated visibly thru interior and exterior walls, thru ceilings and floors, and were not weatherized correctly on the exterior. The office personnel experienced a poor level of service and thus a re-wire was a necessity. The second of two proper wiring methods was accepted and put into place; a tidy robust network of UV resistant schedule 40 water tight electrical conduit was installed on the buildings facade. After it is painted the approximate color of the existing brick, the network casings shall go relatively unnoticed.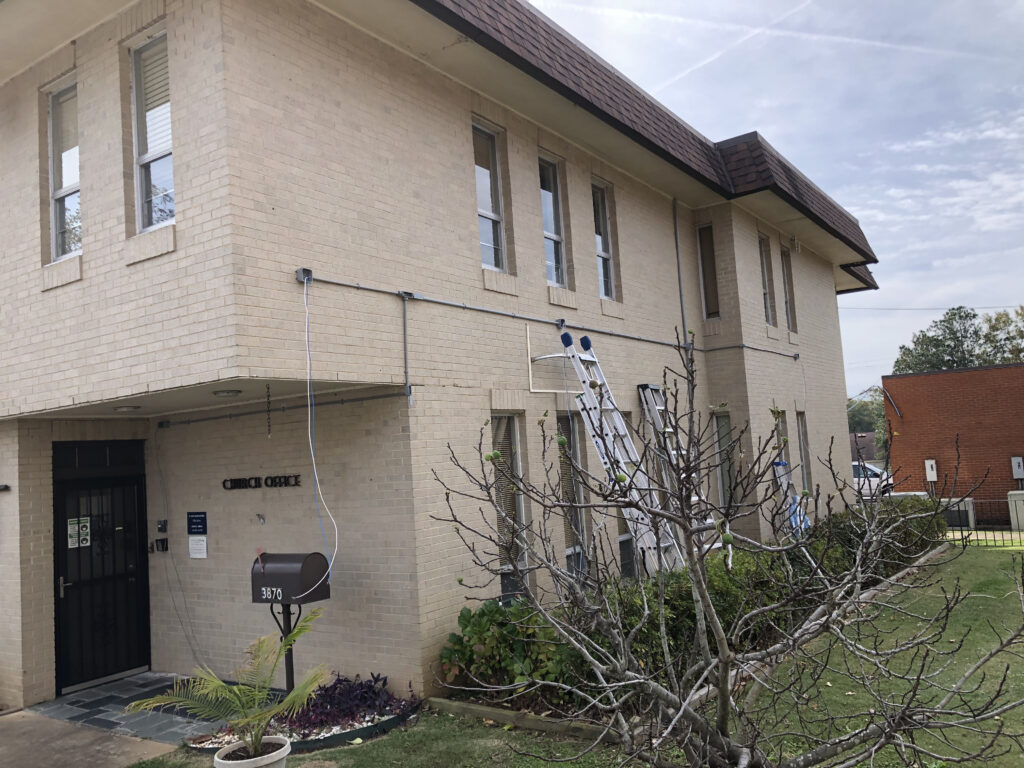 Campus Wide IP Camera System
Following the robust campus wide network foundation, the camera system became a breeze to input. This campus is absolutely covered comprehensively from head to toe and includes 3 recorders and 114 total IP channels. It has multiple control points with large live screen monitors. The system structure also boast RAID on every server, 4K video resolutions, designated tag capture cameras, and intelligent video devices.
The only challenge easily overcome by MACIC, was making the system appear that it was prewired when each building was constructed. Our experience allows us to truly differentiate ourselves in this area. We have the history, the knowledge, the desire, the skill, the tools, and the patience to get wires into places without any traces whatsoever; and without sheetrock/other repair 99% of the time.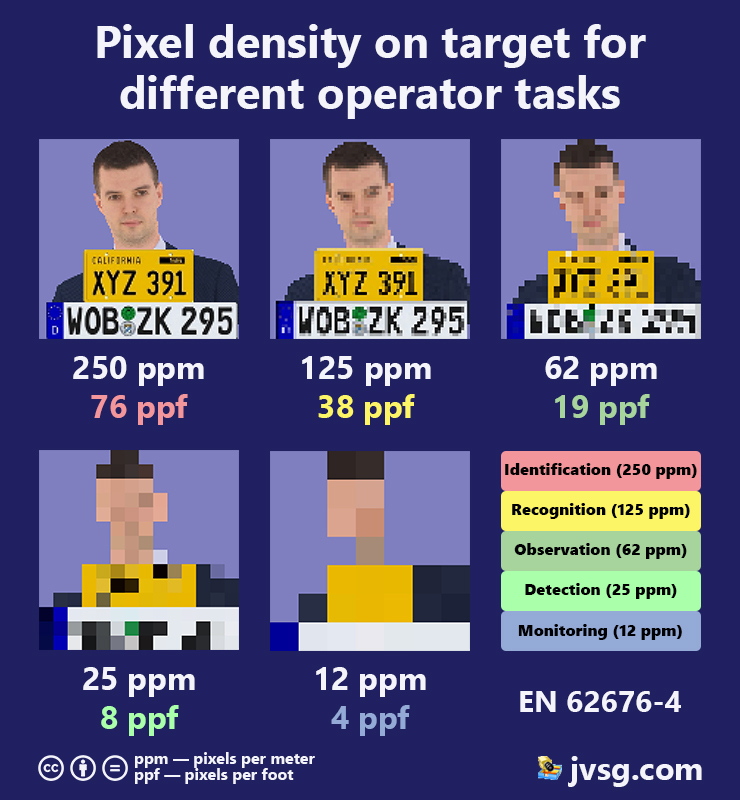 Campus Wide VOIP phone system
Following once more – the robust campus wide network foundation, the VOIP phone system became a breeze to input. With an outdated and worn POTS hardline infrastructure and aging PBX system the church/school was paying a pretty penny for aged and unreliable communications. We setup an elastic SIP trunk, installed an on-site unified communications manager (UCM), and installed dozens of clean VOIP POE handsets across the campus. The office and school are each benefiting with increased efficiency by the use of highly structured and useful voice menus. All employees are now easily able to transfer, page, and park calls due to modern phone menus and quick buttons. Liability has decreased while all calls are being recorded. All of this and many other useful features have been implemented, all with a monthly savings.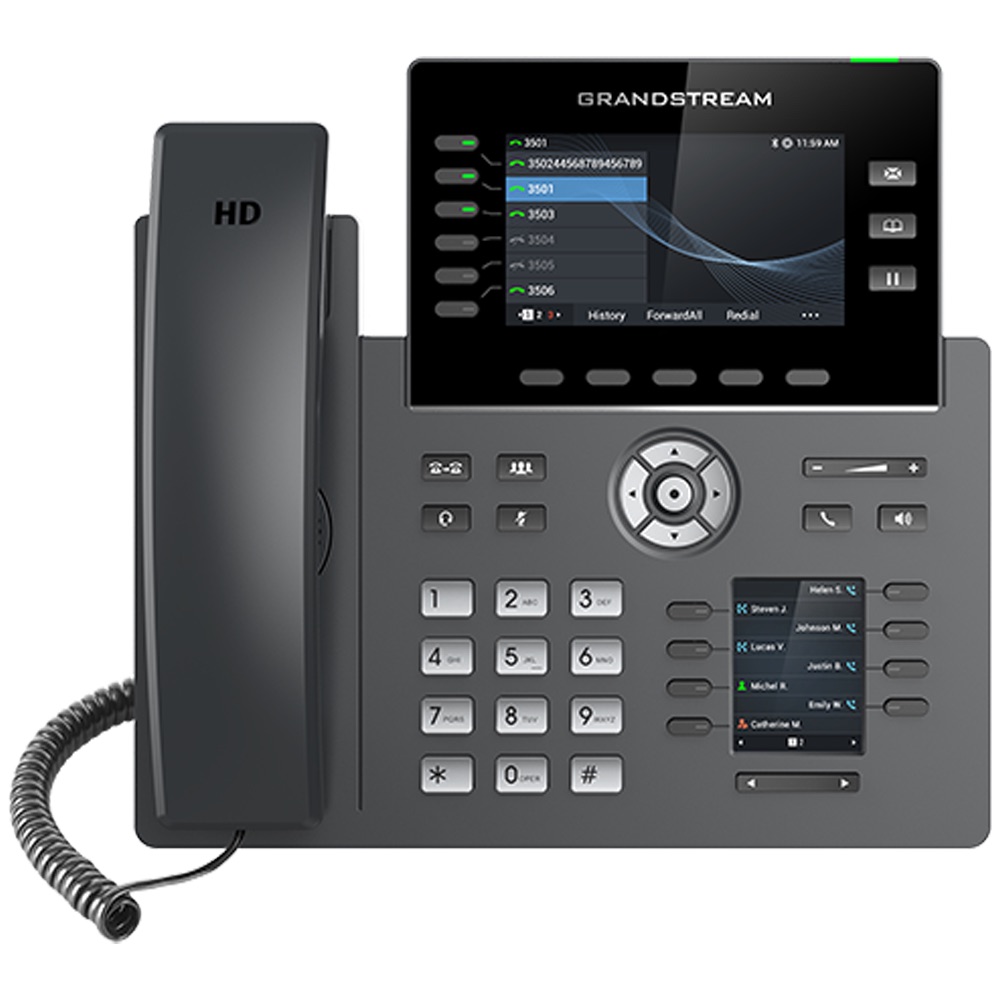 Security with integrated Enterprise Access Control System
An integrated MACIC system keeps our customers' businesses and employees secure, while giving them the convenience of a single platform to manage security, video, access control and energy. Features like Auto-arming and User Codes ensure the system is armed when it should be, and that only authorized personnel have access.
Arm or disarm from anywhere, at anytime
Auto-arm the system at scheduled times
Know when business locations open and close
Secure inventory and equipment
Easily manage employee access and remove User Codes for terminated employees
Smarter Access Control from Alarm.com is a powerful, cloud-based access solution designed for small and medium-sized businesses (SMBs). Fully integrated with the Alarm.com platform, Smarter Access Control creates a single, unified SMB security suite that includes video, intrusion, access, and energy. With powerful user management software, remote door control, and scan-to-add card serial detection, the new solution makes it easy to manage even the most complicated access control and intrusion setups.
Designed for business owners who are managing multiple security systems, Enterprise allows the user to view the status and recent activity for numerous systems on one page. The end user can also create user codes and apply them to multiple systems from the enterprise users page.
Manage and view status of multiple locations from one dashboard
Simplify system administration with templates that span all properties
See which systems are armed or disarmed, at a glance
Know which locations were opened late, or closed early
View and manage thermostat settings, and see high or low temperature alerts across multiple properties
Thee MACIC integrated systems provide critical information to help run our customer's business more effectively. Business insights deliver actionable data to help them make smarter decisions around staffing, business hours, energy use and more. Easy to understand reports provide at-a-glance visibility into trends and unexpected activity at a business – whether there is one location or hundreds. Users can choose when to have reports delivered via email and view them on-demand.
Know the busiest hours at each location
Maximize staffing efficiency
See whether the business is regularly opening on time
Provide insight into whether doors are being propped open causing wasted energy or safety concerns
Give customers a holistic visualization of activity including trends in customer traffic and activity in unauthorized areas
Youth Center Media Presentation System